Food Services
Nutrition is the cornerstone of good health
Our Long Term Care residents have customized meal plans prepared by a registered Dietician and meet Canada's Food Guide to Healthy Living.  All other residents can purchase monthly meal plans to access healthy, nutritional meals served in our Dining Room.
For more information on our meal plans please contact our Assisted Living Client Coordinator at 905-935-6080 extension 258 for current availability and pricing.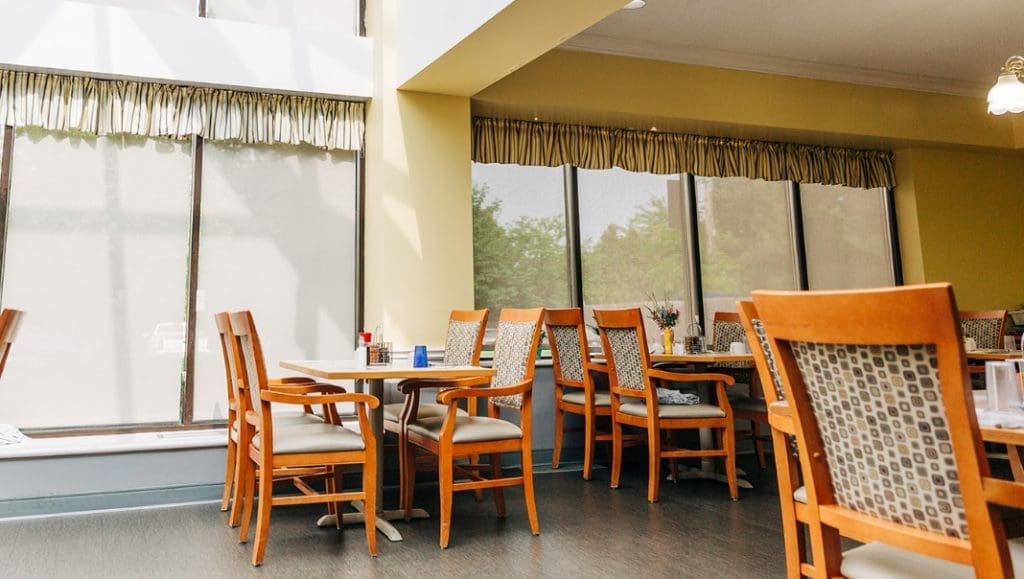 Occasional Dining
Residents and their family members are able to purchase meal tickets for times where they would like to dine in the Dining Room. The process is simple:
Purchase meal ticket at the administration desk in advance (please remember desk hours of operation are Monday – Friday 9am – noon, 1pm – 4pm)
Call 905-935-6080 extension 236 at least 24 hours in advance to make reservations
Seating will be located at the Nifty Nook Cafe tables in the Atrium OR take "TO GO" to dine back in the privacy of your unit.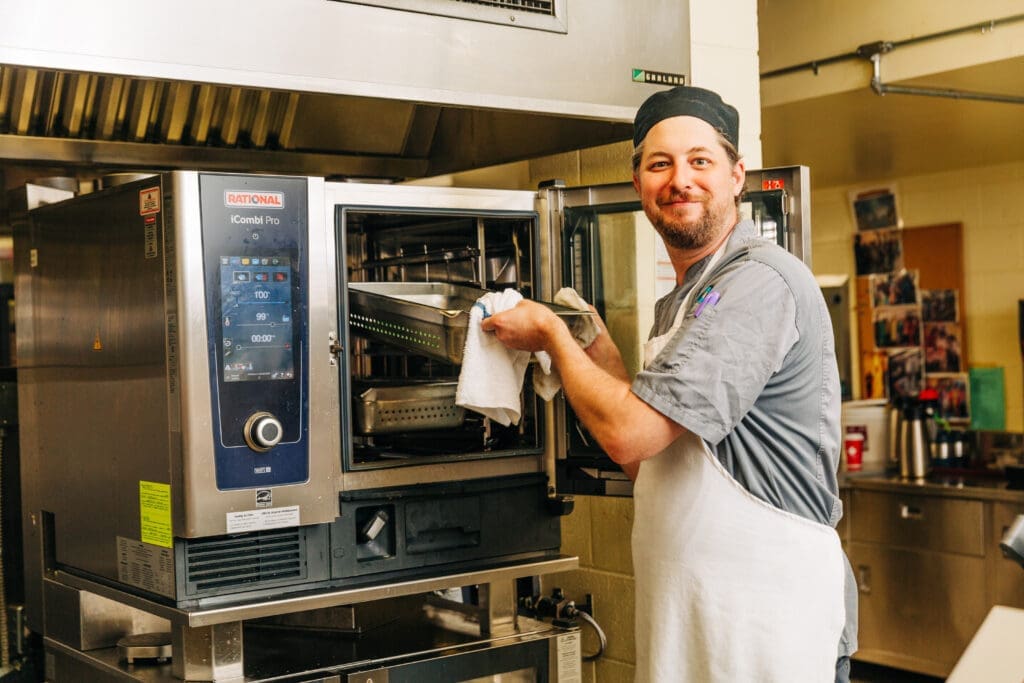 DINING ROOM HOURS
DINING ROOM HOURS:
Breakfast: Meal service begins at 7:45am, doors open from 7:15am – 9:15am.
Lunch: Meal service begins at 11:45am, doors open from 11:15am – 1:15pm.
Dinner: Meal service begins at 4:45pm, doors open from 4:15pm – 6:15pm