Long-Term Care Services: Compassionate Care for Every Need
Unraveling the Comforts of Full-time Nursing Care
Niagara Ina Grafton Gage Village in St. Catharines features a 40 bed Long Term Care Facility.  Designed for those requiring 24 hour nursing care, high levels of personal care and supervised by a Registered Nursing Staff.
Tour our Facility
We recognize that seeing a facility is an important element in making the important decision to place a family member into Long Term Care.  Tours are offered by our knowledgeable volunteer staff twice a month.  Check out our video tour for a quick view of our Long Term Care facility here at Niagara Ina Grafton Gage Village.
Call us to book a tour:  905-935-6080 extension 221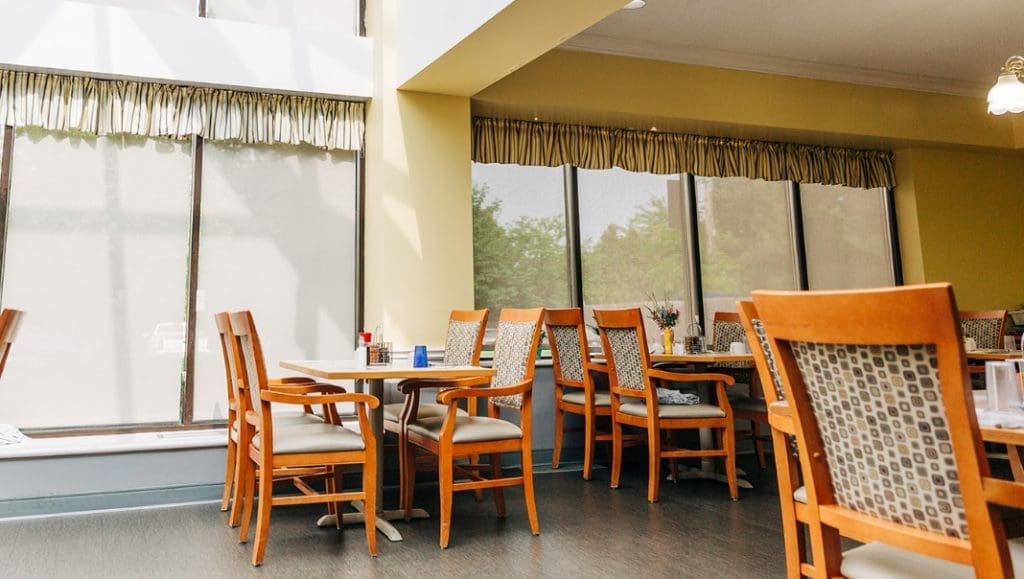 Long Term Care Amenities
Amenities in Long Term Care include:
Large Bright Dining Room
Library
Bowling Alley
Nifty Nook Cafe
Lounge Area
Activity Room
Chapel
Auditorium
Courtyard Garden
Some of our favourite resident activities include:
Games/puzzles
Bingo
Local Bus Trips
Holiday themed events
Crafts/Baking
Exercise Programs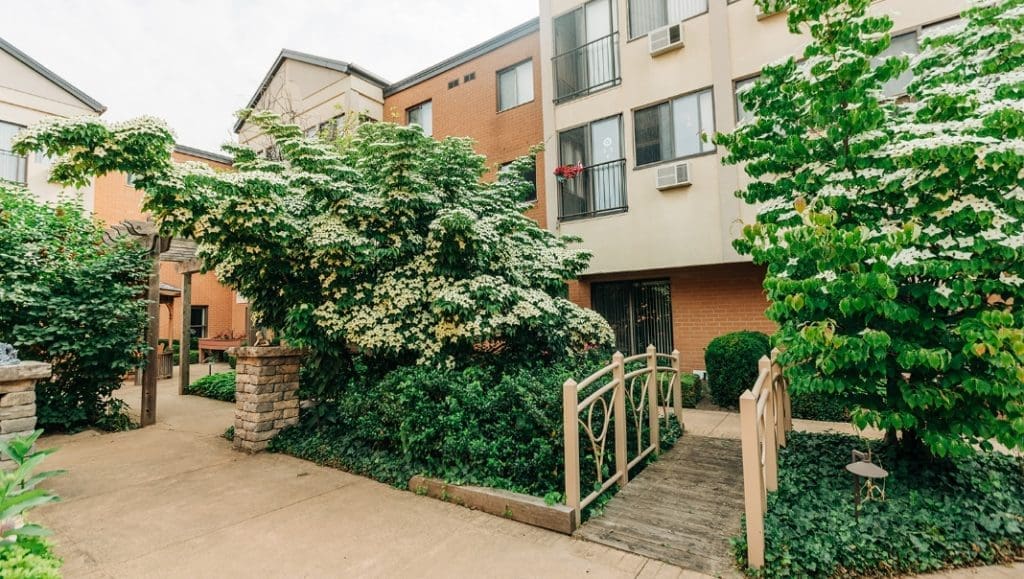 Enrich Your Day
Our activities go beyond entertainment – they are a means of enhancing social interaction, mental engagement, and physical health. From fun games and puzzles to exciting Bingo sessions, a special Breakfast Club, and enjoyable bus trips, we make sure there's something for everyone.
Communication at the Core
Open communication with residents and their families is important and we offer several ways to have your voice heard or find out about upcoming events/activities.
Resident Council
Family Council
Activity Calendar
Village Newsletter
Family Care Conferences
Accommodations
Our 40 rooms, funded by the Ministry of Long Term Care, include a large bathroom and residents are welcome to furnish their room with treasured items from home to decorate how you wish. Our Long Term Care is not a locked unit and therefore not a good fit for a person that wanders.
Accommodation Rates
Accommodation rates are set by the Ministry of Long Term Care as follows:
Current Rates: 
Basic: $1986.82/month
Private: $2838.49/month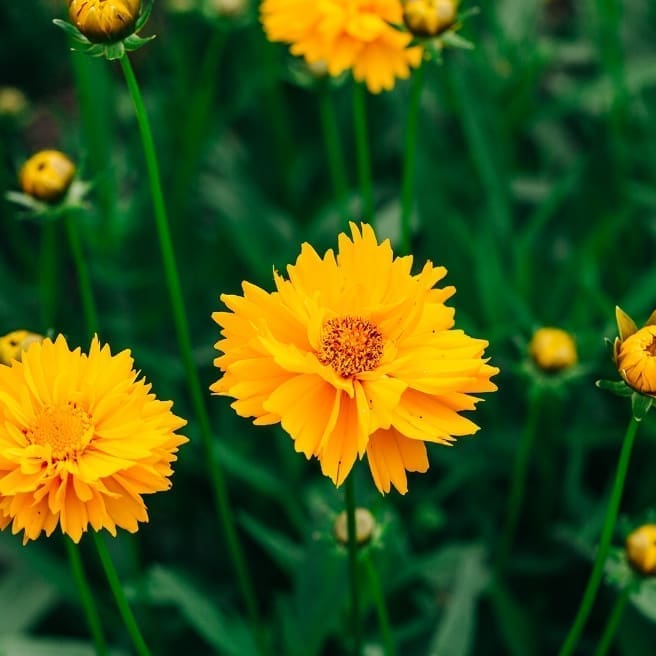 HOW TO APPLY
All applications for Long Term Care placements are made through Ontario Health (formerly the LHIN) directly.
Call Ontario Health:  905-684-9441
or visit their website by clicking here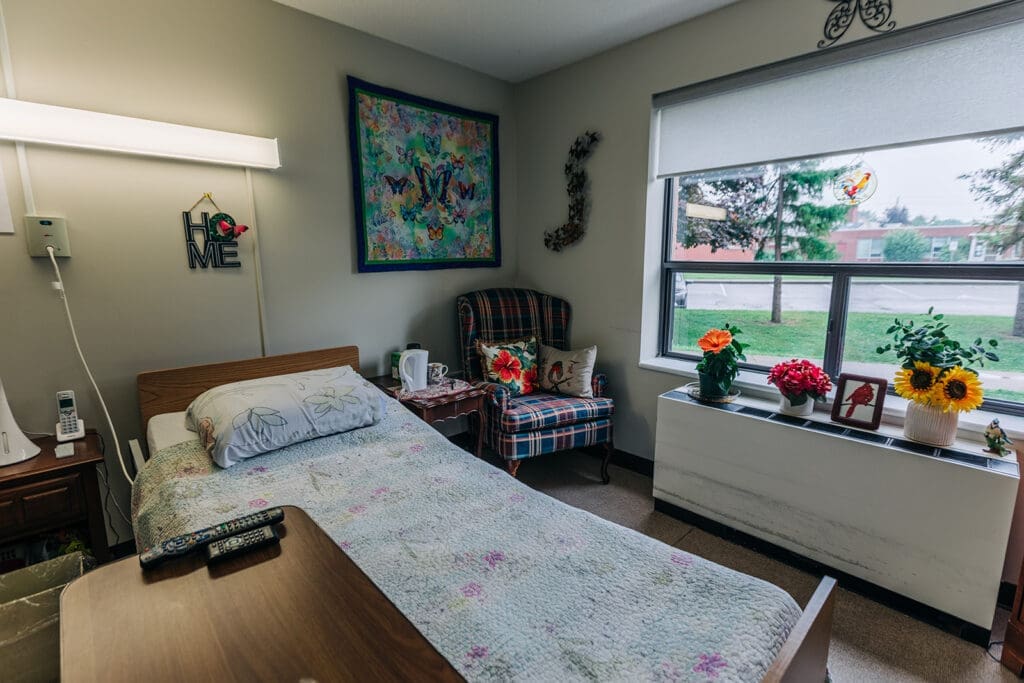 Resident Handbook
Our handbook is your go-to guide for life at our community! Packed with essential information, it provides a detailed overview of amenities, services, community guidelines, and more. This handbook ensures you have all the info you need for a smooth and enjoyable experience at Ina Grafton.
Long Term Care Frequently Asked Questions:
FAQs
How long is the waiting list?  NIGGV is a small home in high demand. Our waiting list is determined by Ontario Health (formerly the LHIN) and can vary per individual.  We are not a secure home which comes into consideration when admitting new residents.
How big are the rooms? Room size is approximately 11' x 15.6' .
What is the cost? The accommodation rates listed above are set by the Ministry of Health and Long-Term Care and posted on our website above.
What can a resident bring in? Residents can bring personal items to customize their room as they see fit to make it comfortable.  Must allow for medical equipment to maneuver and not present a fire safety hazard.
What is provided by the facility? Each room comes equipped with a hospital bed and mattress and a rolling bedside table. It is up to the resident and family to provide any other amenities that the resident may wish to use. The home does not provide personal medical equipment i.e. wheelchair, walker, hearing aids etc.
The home and the Health & Safety team at the home, have the right to remove items if deemed unsafe to either the resident/staff.  This could include throw rugs, unsafe furniture, unreasonable amount of clutter etc.