Discover Your Perfect Home at Niagara Ina Grafton Gage Village
Rental Units
At Niagara Ina Grafton Gage Village, located exclusively in St. Catharines, we offer a variety of rental units designed to suit your individual lifestyle and needs. Discover the right space for you among our options in the "A" and "B" Buildings, from 1 and 2 bedroom units to our unique Bachelor Style Suites.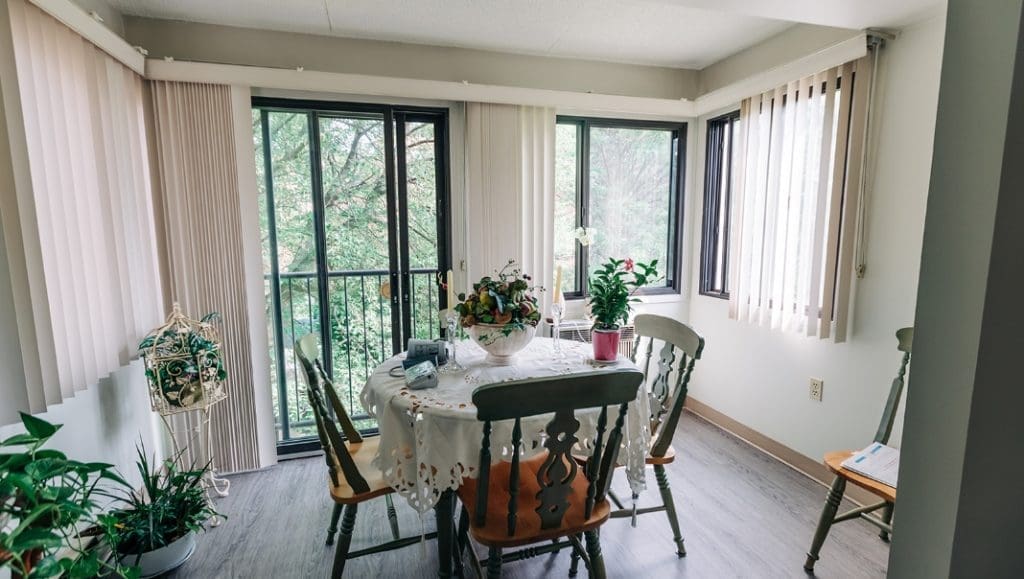 Our "A" Building is home to 50 one-bedroom units and 10 two-bedroom units. In the "B" Building, we have 60 one-bedroom units and 13 Bachelor Style Suites.  Laundry Rooms are accessible on each floor.  Rent includes utilities and two appliances.
All housing options at Niagara Ina Grafton Gage Village have a waiting list.  Since it is difficult to predict how long the wait list may be, you are encouraged to apply early and to various other retirement homes and options in the community.
Market Rental Rates:  $1250 – $1550 per month
Waiting List Application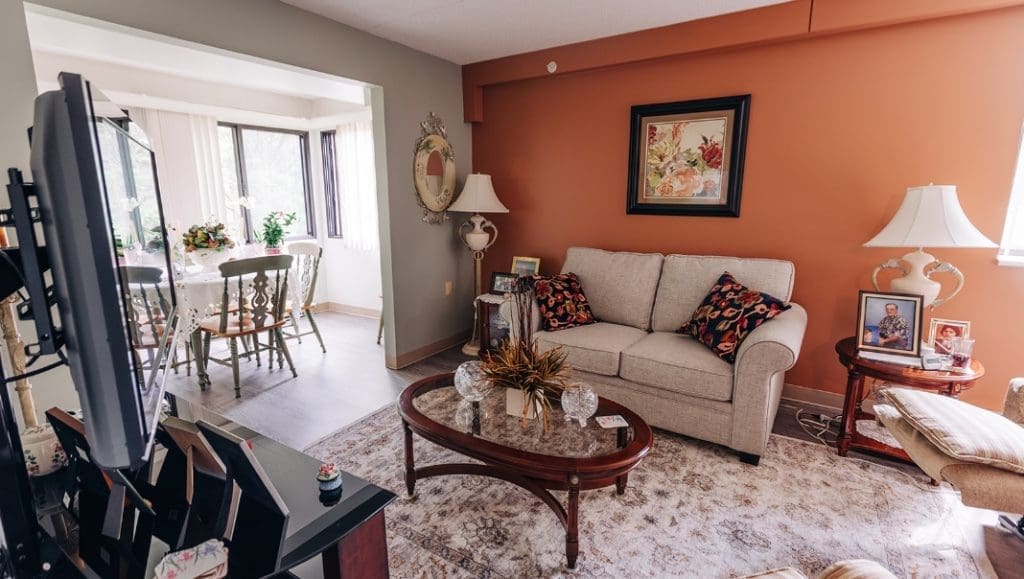 In partnership with Niagara Regional Housing Services, a select amount of our one bedroom apartments are offered through the Rent Geared to Income Program (RGI).  Rent for these units is subsidized by Niagara Regional Housing dependent on your income.  These rates cover utilities, basic cable, and two appliances.
HOW TO APPLY:  Applications for the Rent Geared to Income program can be made directly with Niagara Regional Housing by clicking the button below.
Niagara Regional Housing Website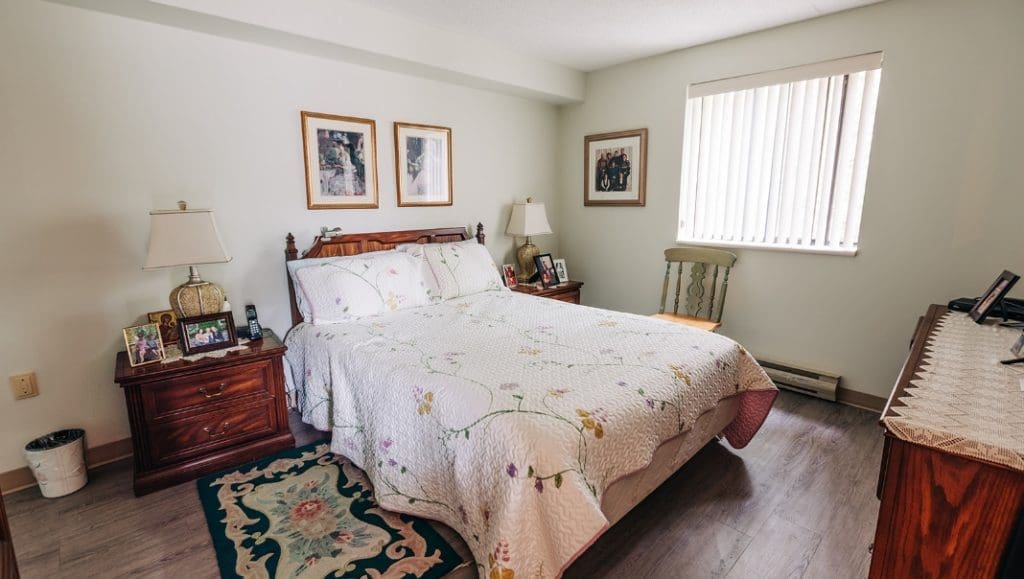 Bachelor Suites
Our Bachelor Style Suites are ideal for seniors who require Assisted Living Services and a full meal plan. They feature one spacious room with private washroom. Furnished by the resident, rent in these units includes a full meal plan, 24-hour Emergency Response Program, Assisted Living Services from our friendly, skilled PSW team and basic cable.
The waiting list for Bachelor Style Suites is managed by Home & Community Support Services Niagara.
HOW TO APPLY:  Call Home & Community Support Services Niagara at 905‑684‑4811.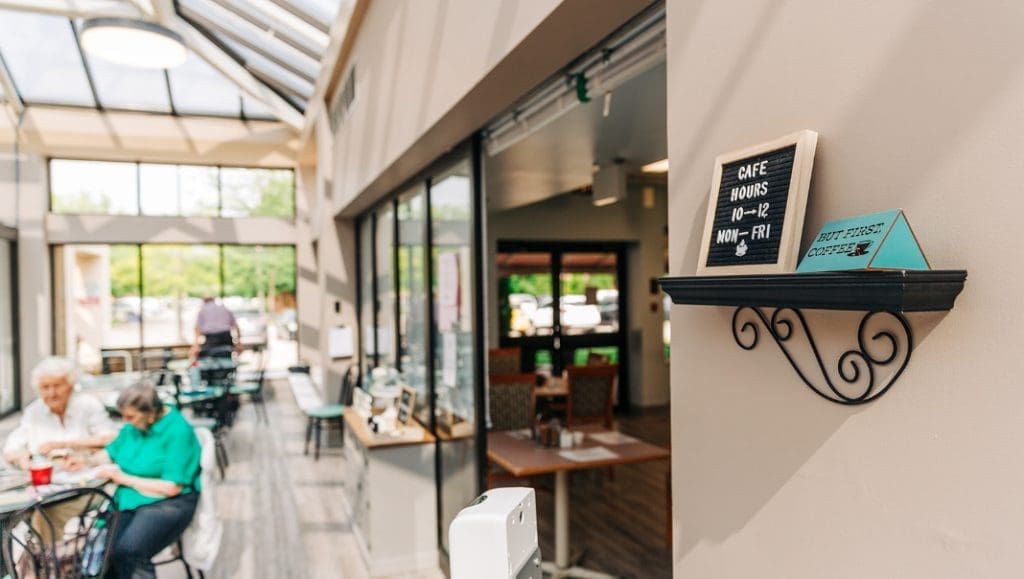 Enriching Amenities
Residents enjoy amenities such as a Library, Chapel, Bowling Alley, Swimming Pool, Billiard Room, Village Recreation Centre, Nifty Nook Café, Nifty Nook Shop, Hair Salon, Auditorium, and Courtyard Garden.
We host numerous activities contributing to residents' health and well-being, and a Pastoral Care Program for their spiritual needs.
Dynamic Activities
Our vibrant community offers a variety of activities from card games,  to exercise classes and special events. Village Movie Night, the Walking Club, and bus trips are just some of the popular choices among our residents. Refer to our Activity Calendar for the full list.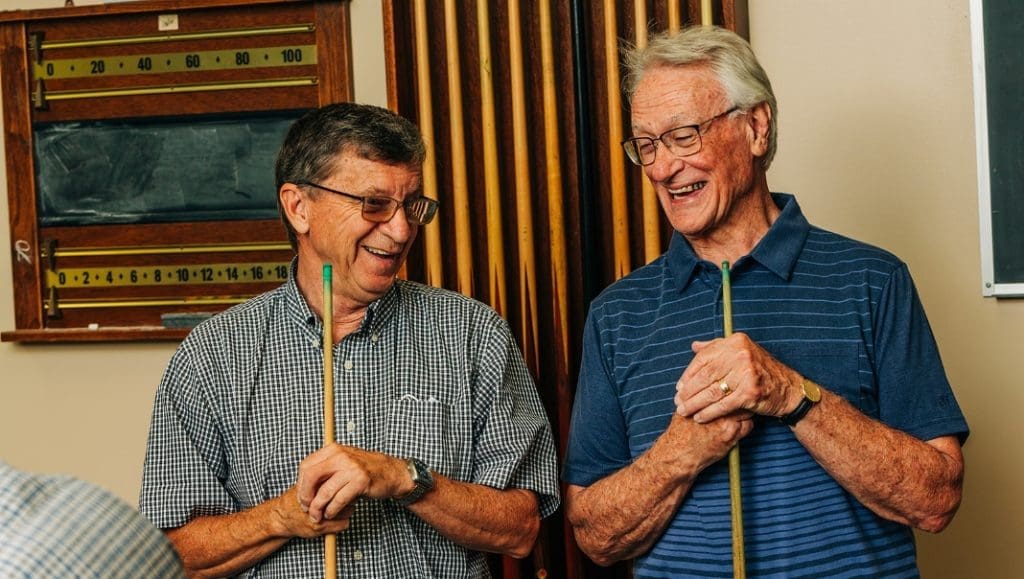 Stay Connected
Communication comes in many forms at Niagara Ina Grafton.  Residents can attend the Residents' Council Meetings, a Village Meeting, check out the most up to date info on the TV screens, and pick up a copy of our biweekly Village News newsletter, which you can choose to receive via email.